Categories: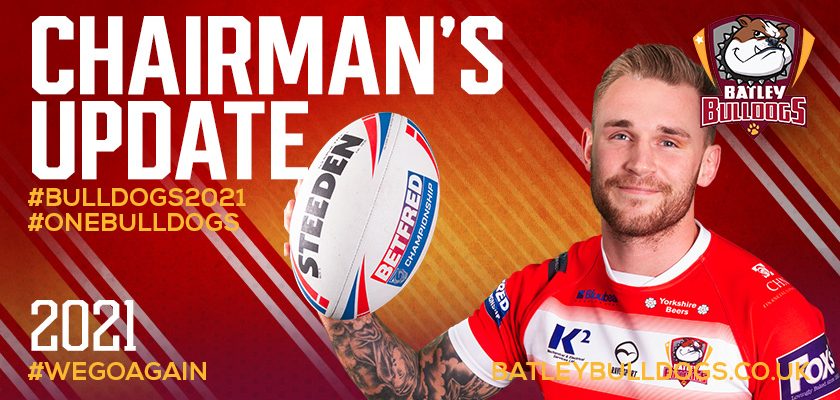 The support for our Half-Time Draw since the season suspension has been incredible, and now we've hit the £30,000 thanks your generosity. With this week's draw sponsored by the Bulldogs Supporters Facebook Group, Chairman Kevin Nicholas has issued a plea for help towards vital equipment to keep training in place and as safe as possible for the squad.
Full details form Kevin here.
Categories:

A return to action grew one step closer with a definite focus as the draw for rounds 1 and 2 of the Betfred Challenge Cup took place on Thursday evening. The Bulldogs facing a difficult trip to Halifax Panthers in what should be a thrilling opening encounter. The winner of the tie will face either Featherstone Rovers or Bradford Bulls in Round 2.
Although almost certainly to be played behind closed doors, it's a date to build towards ad hopefully the beginning of the a move towards games with supporters in the future.
The aim is for the initial games to be streamed live, though plans to cover this are still being discussed.
Bulldogs Head Coach Craig Lingard and his backroom staff have been working tirelessly to organise training in as safe an environment as possible, with Covid Testing each week at the stadium and strict rules in place, and is now looking forward to the task ahead as the hard work so far finally has a focus.
Hear his thoughts on the draw, the build up, and an online Q&A to come in the near future.