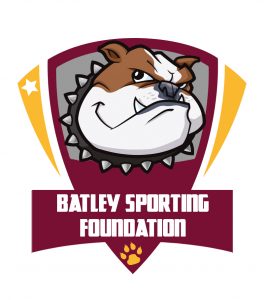 "Uniting communities through sport"

Monday
Ladies Only Gym (9.30am – 10.30am)
Community Allotment (10am – 11.30am)
Ladies Only Circuits (5pm – 6pm)
Tuesday
Over 55's Gym (7am – 9am)
Open Gym (9am – 10.30am)
Ladies Only Gym (5.15pm – 6.15pm)
Mens Only Gym (6.30pm – 7.30pm)
Open Circuits (7.30pm – 8.30pm)
Thursday
Over 55's Gym (7am – 9am)
Open Gym (9am – 10.30am)
Wellbeing Walk (10am – 11.30am)
Ladies Only Gym (5.15pm – 6.15pm)
Mens Only Gym (6.30pm – 7.30pm)
Open Circuits (7.30pm – 8.30pm)
Friday
Ladies Only Gym (9.30am – 10.30am)
Rugby League Memories (10am – 11.30am)
Walking Rugby (11.30am – 12.30pm)
Our Work
Rugby League Memories 
This session in partnership with Looking Back is aimed at tackling the issues of memory loss and social isolation in a fun, friendly, and welcoming way. Our sessions have returned! Join us every Friday at Batley Library!
Schools
We work with schools in the Batley, Birstall, Heckmondwike, and Dewsbury areas, to provide lunch clubs, and structured PE classes and also to deliver Mission Active Kirklees sessions.  Our sessions promote physical activity in a fun and engaging way, encouraging children to stay active as part of a healthy lifestyle.
If you would like to know more, contact details are at the bottom of the page.
Community Gym

We promote fitness for all abilities and run community gym sessions, every Monday, Tuesday, and Thursday. Train your way or join in with group sessions. Our current timetable is above. When we add new sessions we will advertise them here and on our social media pages (links to our social media pages are at the bottom of the page).
Ladies Only
The new ladies-only Community Gym session is a pay-as-you-feel session and is perfect to improve your fitness.  All fitness levels are welcome and a female coach is on hand to answer your fitness and nutrition questions!
Community Fitness for the Over 55's
Improve your health & get fit this year. Get fit at your own pace with friendly qualified trainers in our Community Gym. The first session is free, then £2 per session.
Community Fitness open session
Improve your health & get fit this year. Get fit at your own pace with friendly qualified trainers in our Community Gym. The first session is free then £2 per session.
Personal Training Sessions
Thinking about having 1 to 1 sessions with a personal trainer? Then you've come to the right place! You get the full community gym to yourself as well as a full workout plan put together and reviewed regularly by a qualified PT to aid progress (progress photos etc to track). All of that for only £25.
If interested, please contact megan@batleysportingfoundation.org for further information or to book!
If you have any other questions, feel free to contact jon@batleysportingfoundation.org
Community Projects
We will be running several projects with the community in mind, these projects will be community-led and will be accessible to all. Watch this space for details of upcoming projects and events. If you have any ideas for a community project or would like to help with one as a volunteer, send us an email with the contact details below.
Wellbeing Walk
Take the first steps to improve your wellbeing, exercise, and chat with like-minded people. Weekly walking group open to all.
M.E.N. Move Enjoy Network
Move Enjoy Network is our new project aimed at improving men's mental health and fitness. There will be informal men-only gym sessions.  There will also be an opportunity for participants to get involved in our other activities, such as our Community Gym. We are also looking for volunteers for these sessions. For more information, get in touch with Clare or Jon.
Move Enjoy Network M.E.N. Gym
Take the first steps to improve your wellbeing, exercise, and chat with likeminded men. Weekly gym session for men 30+
For more information about our work/projects, please contact info@batleysportingfoundation.org
Meet the Team
The Foundation is run by a board of voluntary trustees, all of whom are heavily involved in the club and are passionate about the work of the trust.  We also have an amazing Community Team of staff and volunteers, meet them below:
Clare Black
Community Engagement Manager
Clare joined the Foundation in February 2019 as Community Engagement Manager.  Clare has been volunteering with More in Common in Batley since 2017 and is a member of the Batley Community Choir, which has helped her make many local connections and learn about the communities in Batley and surrounding areas.  Out of work, Clare likes photography, the gym, and the outdoors.
Jon Humpleby
Community Engagement Officer
Jon is a long-standing and well-respected member of the Community Team, Jon has a passion for community work and is a very popular face at the Mount. Jon runs Community Gym and works on the M.E.N. project.
Andy Walker
Gym Instructor & Volunteer
Andy is a big Batley Bulldogs fan and joined the Community Team as a volunteer in 2019.  Andy has recently passed his level 2 Fitness Instructors course and runs Tuesday & Thursday evenings Men only sessions.
Dan Winner
Volunteer & Coach
Dan has a long history with the club, previously working as a full-time Rugby League Development Officer for the Bulldogs. Dan now volunteers for the Foundation coaching in schools, helping on match days and also with the holiday clubs, as well as juggling a full-time trade as a plasterer.  Dan has been playing rugby since the age of 7 and started coaching at just 16 at Batley Boys ARLFC and continues to coach Tots ages 3-5 and also the Open Age second team.
Paul Wood
Volunteer & Coach
Paul aka Woody, is an experienced coach and member of the Community Team. Woody spends much of his time doing the important work of coaching in schools, running PE, lunchtime and after school sessions, you can also find him at the Fox's Fanzone on matchdays.
Megan Parker
Fitness & Wellbeing Coach
Megan is our newest team member and joined us straight after qualifying as a PT in November 2021.  Megan is off to a flying start running the ladies only fitness and wellbeing sessions, as well as new walking group Mums on the Move!
Josh Hodson
Mohammed Ashfak
Volunteer
Mohammed joined us in 2019 as a volunteer, he is a very keen cricket supporter and is hoping that England manage to win their Ashes bid this year!
Bilaal Ashfak
Volunteer & Social Media Manager
Bilaal joined us in 2019 whilst he was doing the Duke of Edinburgh Bronze award and had chosen 3 months for volunteering. He currently runs our social media accounts and also helps out on matchdays, events, and holiday camps!
James Meadows
Our Vision
Our vision is to promote mutual respect for all ethnicities, ages & genders and to mobilise the local community using the power of sport and other means. By working together with the community on local projects and events, we aim to bring a sense of ownership, belonging, and pride to all members of our community and beyond.
Our Aims & Objectives
Strands
Gender diversity
Ethnic diversity
Age diversity
Aims
Enhance the local community and surrounding areas
Achieve a common vision with local residents, community leaders, and community groups
Encourage a sense of belonging and raise pride in the locality
Engage with community members to develop positive relationships
Objectives
To create a safe and neutral discussion space accessible to all
To bring people together from all ages and backgrounds to work together on community-led projects
To improve tolerance and raise awareness of others from all backgrounds
To use sports to promote health & wellbeing for all
The history of Batley Sporting Foundation
Batley Rugby League Club has always sought to support and be an active part of the community of Batley. Over the years it has been involved in many ways, such as working in schools and with young people and other community groups. This has involved funded workers, the staff of the club, and volunteers.
A few years ago when external funding came to an end, it was decided that the best vehicle to continue and expand that work would be to set up an independent charity. The charity would be separate from the club working closely together, using the facilities and the valued expertise of the club, with an emphasis on sport but not be limited to sporting activity.
Thus the Batley Sporting Charitable Trust (now the Batley Sporting Foundation) was formed some 5 years ago. The trustees were all people closely associated with the Batley Bulldogs, projects that could be self-funded went ahead such as work in schools, Holiday activity clubs for children, and match day activities.
However, two projects requiring large-scale funding were proposed; one to celebrate the heritage of the Batley Club by identifying every player who had worn the shirt, giving them a heritage number, and setting up a Hall of Fame for those who had made an outstanding contribution. The second project would recognise the diversity within the community of Batley and seek to promote cohesion across gender, ethnicity, and age. National Lottery Funding was sought and obtained for these two projects and this has enabled the employment of workers, assisted by volunteers to see those project aims achieved.
The trustees hope that these projects will promote pride and celebrate the relationship & mutual support of the club with the whole community of Batley.
Donate
You can now donate to The Batley Sporting Foundation while just doing your normal shopping on Amazon – with no extra cost to you!
Follow this link and select "Batley Sporting Foundation" to donate a portion of every eligible Smile.Amazon sale to our foundation.
Our Partners
| | |
| --- | --- |
| | |
| Fox's Biscuits | Third Sector Leaders Kirklees |
| | |
| The Jo Cox Foundation | Kirklees Council |
| | |
| More in Common Batley & Spen | SWYFT |
| | |
| --- | --- |
| | |
|  Looking Back CIC | One Community |
| | |
|  Community Plus | Rugby Football League |
| | |
| People's Postcode Lottery | |
If you are interested in becoming a corporate or community partner with us, please contact the Community Engagement Managers on the details above.